Can't believe it's 2016 already
blah blah blah
... you know how it goes...
I thought I'd put together the beauty discoveries from the past 12 months that have really impressed me. I've probably included all of these in a favourites post at least once during the year, I'll link where applicable if you fancy a trip down kate emma loves' memory lane! #shamelessplug
GARNIER MIRACLE SLEEPING CREAM |
featured in: October Favourites | Glamour Beauty Power List
This is hands down the best skincare discovery ever! It's the most amazing texture, which inks in to the skin leaving the skin velvet to touch. I use it every night and it makes my skin look so glowy and fresh the next morning. I honestly notice a massive difference if I don't use it. I'll forever repurchase.
SOAP & GLORY BLUR & BRIGHTEN CONCEALER CRAYON |
featured in:
Review
|
July Favourites
I discovered this concealer in June and it rapidly became a holy grail. It's the best brightening concealer I've
ever
used. Doesn't pack a huge punch against blemishes, but for highlighting/brightening the under eye area it's second to none.
SEVENTEEN DEFINE & CONQUER CONTOUR KIT in
Fair
|
featured in:
SEVENTEEN
|
Review
|
May Favourites
I feel like this is my most talked about product of the year. I just love this compact. The bronzer is the most perfect shade, and I love the sleek, black packaging and the generous mirror.
H&M VELVET CREAM BLUSH in
Dusty Rose
My newest addition that I didn't get until the beginning of December, but I just had to include it as it's the most amazing blush. It's the perfect pink and an amazing cream to powder formula.
MAC MINERALIZE SKINFINISH in
Soft & Gentle
|
featured in:
Review
|
The Highlighter Edit
|
What's In My Travel Makeup Bag
I'd been lusting after this product for so long, and I finally got my hands on it back in April. It's the prettiest, most pigmented highlighter I've ever used. Definitely worth the £23 price tag.
MAC PAINT POT in
Painterly
|
featured in:
September Favourites
I'd also been wanting to try MAC paint pots for the longest time. In August I finally caved and ended up going for the popular base shade
Painterly.
It fast became my favourite eyeshadow base and I now use it on a daily basis. Even when I'm not wearing eyeshadow, this just neutralises the lid and gets rid of any redness. Highly recommend.
NAKED SMOKY PALETTE |
featured in:
Review
|
September Favourites
It speaks for itself really. Such a beautiful palette. I was surprised with this for my birthday off my Auntie & Uncle and I absolutely adore it.
SEVENTEEN FALSIFEYE HD MASCARA* |
featured in:
SEVENTEEN
|
August Favourites
I'd heard about this mascara from Goss Makeup Artist, who claimed it was the mascara that beat them all! When I finally got my hands on it I wasn't disappointed. This mascara has it all; the cheap price tag, it lengthens, it volumises and it separates. Amazing.
FREEDOM BROW POMADE in
Soft Brown
|
featured in:
Review
I only got this back in November but I haven't used anything else on my brows since. A fab discovery and at only £5 it's fantastic value. It's supposedly a crackin' dupe for the ABH Dip Brow Pomade but I can't say for sure as I haven't tried it.
BENEFIT HIGH BROW in
Linen Pink
|
featured in:
Review
|
January Favourites
I actually got this last Christmas, but I didn't start using it until around the new year. I love how easy it is to use. It makes the brows look so much more lifted and defined. I don't own anything else like it.
ESSENCE LIP LINERS |
featured in:
Recent Budget Beauty Find
|
March Favourites
|
September Favourites
|
The Perfect Nude Lip Combo
|
The £2 Berry Lip
I have raved about these on countless occasions and I cannot speak highly enough for them. Coming in at only £1, they are the creamiest lip liners I've veer tried and they come in some fantastic shades. Definitely ones to try if you haven't already!
MAC LIPSTICKS | I couldn't choose one, so here's my 3 favourites from the year...
Costa Chic
|
featured in:
Review
|
MAC Lipstick Collection
|
MAC Lipstick Haul
|
August Favourites
Peach Blossom
|
featured in:
Review
|
MAC Lipstick Collection
|
May Favourites
Syrup
|
featured in:
Review
|
MAC Lipstick Collection
BURTS BEES LEMON BUTTER CUTICLE CREAM |
featured in:
The Nail Holy Grail
Back in February I took to the web to find good cuticle oil or cream, and I found a few reviews claiming this was a fab one to try. I thought I'd give it a go and omg, it's brilliant. It's definitely more of an oily balm than a cream, but I swear it has strengthened my nails as well as softened my cuticles.
What are your best beauty discoveries of 2015?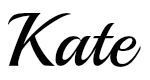 Twitter|Bloglovin'|Instagram|Facebook|Pinterest
* = Press Sample