Carrying on the Christmas excitement, today I'm sharing my top 5 Christmas films
. I'm sure most of you will agree that the 5 I've chosen are absolute classics. I've put them up in date order as I just cannot choose my favourite out of these 5....
Home Alone 2 (1992)
Jingle All The Way (1996)
A Christmas Carol (1999)
Elf (2003)
Love Actually (2003)
I feel guilty that I haven't included Home Alone in this, but I find the 2nd one to be way better (hello NYC), and I didn't want to put both, so a quick shoutout to the original Home Alone will have to suffice.
What are your favourite Christmas films?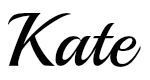 Twitter|Bloglovin'|Instagram|Facebook|Pinterest
* = Press Sample