No, this isn't a mirage and you're not going crazy.
There's now a dupe for the
ABH Dip Brow Pomade
available on the high street! Let's just take a moment...
If you didn't already know, Freedom are the 'pro sisters' of the brand Makeup Revolution, and they're now available in Superdrug (online and selected stores across the UK). I recently wrote a Freedom wishlist (
here
), and one of the products on my list was the
Freedom Pro Brow Pomade
(£5). The 'Power Brow' is really big at the minute and I think pretty much every brand has jumped on this, but there hasn't been anything remotely similar to the
ABH Dip Brow
available on the highstreet, until now. Now I feel like a cheat calling this a dupe, as I've never actually tried the
ABH
offering, but having read so many reviews about how it's almost identical I don't feel too bad letting you guys in on the secret. With a creamy, gel-like formula, I think this product sits bang in the middle of being too creamy and too dry. It's the perfect consistency (using a light hand of course), to create light brush strokes (with an angled brush) without making you look like you've took a felt tip to your brows. As for shades, there's a whopping 10 different shades to choose from, so I'm sure there's one for everyone, I went for the shade Soft Brown and it's a great match. I think £5 for a brow game-changer is pretty fantastic. Can't wait to try more products from Freedom soon.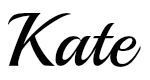 * = Press Sample