Like many people, Christmas is my absolute favourite time of year. Amazing food, a cosy home, winter candles, pretty decorations, classic tunes and best of all.. family time. What's not to love? I'm feeling really organised this year; I've pretty much finished my shopping and so far I've wrapped all of George and Freddie's pressies. GO ME! I thought I'd put together a little post of some of my favourite things to do at this time of year to make me feel festive...
Decorate the tree
Visit a Christmas Market
Wrap some presents
Light some Christmas/Winter Candles
Make a Hot Chocolate with Marshmallows
Read a Christmas Book (currently reading The Christmas Party by Carole Matthews, although I did start it last year, woopsies)
Watch some Christmas films (My Top 5 Favourites)
Listen to some Christmas Classics (Mariah Carey, The Pogues, Slade... #youcatchmydrift)
What are your favourite things to do to get that festive feeling?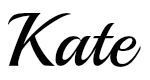 * = Press Sample