When it comes to nails at Christmas time, the brand I always turn to is Essie. They never fail to produce such beautiful shades and their formula is 'on point' - #soz.
The White |
Urban Jungle
|
link
| A beige toned, off white. Obviously, everyone needs a white nail polish in their collection, and I love to team one with a splash of glitter during Christmas time. Hello snowflake nails! Essie do a massive range of white polishes, and I recently discovered this little gem hidden away in TK Maxx and grabbed it.
The Berry |
Bahama Mama
|
link
| A deep plum. One of Essie's most popular shades, and for good reason. Either worn alone or with glitter, this shade just screams cosy, winter nights.
The Glitter |
A Cut Above
|
link
| a clear base with mixed sizes of pink, hexagonal glitter. This looks fab above most polishes, but especially the 2 above for Christmas time. So pretty!
Hope you all have a lovely week.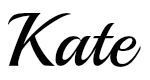 Twitter|Bloglovin'|Instagram|Facebook|Pinterest
* = Press Sample