Ooooh don't you just love a new launch? I bet you're probably sick of me ranting on about

SEVENTEEN

by now, but I tell you what, they're fast becoming one of my favourite brands.
One of
SEVENTEEN
's latest launches, are the Easy On The Eye Eyeshadow palettes. There's 2 to choose from, and I might have let out a very high pitched squeal when they both arrived at my door unexpected last week. Obviously, I had to get them on here asap to show you....
Birthday Suit
Reminding me very much of the Sleek eyeshadow palettes, these palettes are housed in a sleek *ahem*, matte black, slim case with a full sized mirror and 12 round shadows inside. Birthday Suit* contains 8 powder eyeshadows, 3 cream eyeshadows and a primer. It also contains a dual ended brush that is a major step up from the usual foam applicators that nobody ever uses. Well done
SEVENTEEN
. I'll do my best to
describe the shades below...
Left to right, top to bottom:
1. Gentle Pink - a light, metallic, peach pink.
2. Warm Ivory - a cool toned shimmery pink.
3. Sun Kissed Peach - a warm, pink toned light matte brown.
4. Radiant Gold - a metallic pink tinged bronze.
5. Cool Rose - a light, pink tinged bronze cream.
6. Warm Mink - a light peach cream.
7. Toasted Almond - a matte ivory.
8. Basked Chestnut - a metallic, almost glittery gold.
9. Bronzed Buff - a cool toned, light, shimmery taupe.
10. Burnt Copper - a deep, red tinged metallic bronze.
11. Pink Flush - a neutral, mid toned bronze cream.
12. Eye Primer - (no swatch below as it's clear).
All in all, for £7.99, this is a fab little palette. The pigmentation on some of the powders isn't quite as good as others, but they all blend well and the creams are great. What I love about it most is the fact there's a mixture of both powder and creams, and the creams can double up as highlighters, making it ideal for travel. I am quite sceptical though, about how this will hold up in time, as no doubt some powder will fall into the creams, creating a bit of a mess. We'll see though ey?
If you're not into warm, neutral shades or if you're like me and already have a massive stash of these kind of palettes, then why not try the cooler, smokier version....
I'd say The Big Smoke* is Birthday Suit's cool toned, smoky sister, reminding me of UD's Naked Smoky. Again containing 8 powders, 3 creams and an eye primer. The shades are as follows;
Left to right, top to bottom:
1. Twilight Blue - a satin mid toned blue.
2. Onyx Black - a deep, taupe toned glittery plum.
3. Cocoa Brown - a light, blue tinged grey.
4. Slate Grey - a metallic, cool toned taupe.
5. Smoky Marble - a light, metallic, silver cream.
6. Cloudy Lilac - a bright, copper cream.
7. Wild Khaki - a matte, cool toned dusky plum.
8. Warm Ivory - a light matte taupe.
9. Cool Aluminium - a soft, mid toned lilac.
10. Pink Flush - a creamy, yellow toned ivory.
11. Illuminating Bronze - a light, pink, metallic cream.
12. Eye Primer - not a shade but an eyeshadow primer.
Again, the pigmentation differs depending on shade, but I'd say it's certainly worth £7.99. I absolutely love the cream shades in this one. Great for Autumn.
What do you think of these new releases?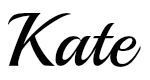 Twitter|Bloglovin'|Instagram|Facebook|Pinterest
* = Press Sample