I was reorganising all of my makeup into my brand spanking new dressing table and Alex drawers last week when I realised I had a few new bits I hadn't mentioned on the blog yet so I thought I'd pop a little collective haul up.
To be honest, I've massively neglected my blog recently. It's mainly due to the fact that I don't get 2 minutes to myself until about 7.30pm when the babies are in bed, and by then all I wanna do is eat snacks and watch Netflix #youknowhowitis. I've also been really busy lately getting new bedroom furniture so all my stuff has been a bit upside down and then on Thursday I had laser eye surgery so I had a couple of days recovering from that. Anyway, let me tell you about the newest products to enter my stash...
Last month I was very kindly sent a little parcel from
Natural Collection
at Boots, and in that was one of their moisture shine lipsticks in the shade
Berry Sorbet*
. I'd been meaning to try their lipsticks for a while as I love their blushers and wanted to see how the lipsticks compared.
Oh Em Gee
. Seriously, for £1.99 this lipstick is
amazing.
It's the prettiest deep raspberry shade and is perfect for this time of year. I'm not a massive fan of the strange almond shape of the bullet, but looking past that I'd say this is fast becoming one of my favourite lipsticks. It's so creamy and moisturising and leaves a beautiful sheen on the lips. I loved it so much I ran out and picked up another one, this time in the shade
Fig Leaf:
A muted brown nude that I think will go great with a deep smoky eye. The next thing is another lipstick is probably the one I was most excited about. My Mam & Dad went to Dubai at the end of October and asked if I'd like them to bring me anything back. The only thing I could think of was a new
MAC Lipstick
, ha. I'd been eyeing up
Crosswires
for a while after seeing
Estée
rave about it and knew it had to be my next MAC lippie. When they arrived home I instantly fell in love with it. Definitely expect a full review soon.
A few weeks ago I wrote about how
Freedom
makeup was now available in Superdrug and I put together a little wishlist of the things I was eyeing up from the site (
here
). I ended up caving and getting a couple of bits in my recent Superdrug order. The first is the
Brow Pomade
in
Soft Brown
which I've heard is a decent dupe for the ABH Dip Brow, for a fraction of the price. Review coming soon! I also picked up on of their
Pro Glow Powders
in
Roar,
mainly because it looked too pretty not to! As they were on 3 for 2, I scouted the website for another item of similar price, and then suddenly remembered about the
Maybelline Color Drama Velvet Lip Pencils
and how I was yet to try them! I know, shocker!! I went for the shade
Minimalist,
a universal pale pink which looks perfect for everyday. The last thing I picked up (on a whim in Wilko one day) was the
Collection Speedy Highlighter
in the shade
Pearl Sheen.
I've heard so many great things about this highlighter and for £3.99 I just had to get it!
I haven't got round to trying any of these yet as everything's been getting organised, so I can't wait to have a play around!
What have you picked up lately?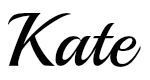 Twitter|Bloglovin'|Instagram|Facebook|Pinterest
* = Press Sample