Before I start, I just wanna say that I naturally have dry skin that occasionally feels dehydrated. I feel as though there's always huge confusion between
dry
and
dehydrated
skin. Dry skin is a skin
condition
related to oil production, that's usually hereditary or caused by hormones etc, whilst dehydrated skin is actually a skin
complaint
, related to lack of moisture and can show it's face in all different skin types, not just dry skin as many assume. Dehydrated skin can be aggravated depending on lifestyle & skin care, and can therefore be rectified if these areas are looked at. When the skin is dehydrated, the epidermis is suffering from a lack of water, which leads to tight, rough, dull skin that feels generally uncomfortable and needs much more than just plain old moisturiser. Dehydrated skin needs humectant products that will help the skin to retain moisture. I've got some tips on how to combat dehydrated skin that I've learnt over the years so I thought I'd share them today...
1. DRINK MORE WATER
- obviously, that goes without saying, as we all know that drinking water is one of the best ways to hydrate the skin from the inside, but it's so easy to forget. I for one definitely don't drink anywhere near as much as I should. Having said that, if your skin is truly dehydrated, simply drinking more water won't be the cure, you're gonna need to combine that with some humectants...
2. USE A HYALURONIC ACID SERUM
- this is the game changer for dehydrated skin. Hyaluronic acid holds upto 1000 times it's own weight in water, making it great to apply after cleansing, giving it chance to sink in and absorb all of the other moisturising products you're going to apply after.
3. USE A FACIAL OIL
- one that gets a lot of confusion. As I said above, dehydration can present itself within oily skin types, and more often than not I hear people saying they cannot use facial oils because they already have oily skin. This is not the case at all. Oily skin is often aggravated by a lack of moisture in the skin, thus the skin produces more oil to try and combat this. Therefore, if used with the steps above, the skin will become a lot more hydrated from deep down and thus not need to produce excess oil. I use a facial oil twice a day religiously, and I couldn't be without one.
4. MOISTURISE
- obviously, moisturising is important in keeping the top layer of the skin moist and plump, but it will only work to it's full effect to combat dehydration if the steps above are followed. Choose a moisturiser that's for your skin type.
5. TRY AN OVERNIGHT MASK/ SLEEPING CREAM
- not a necessity, but with my skin being both dry and dehydrated (at times), I've found these really help in plumping the skin and giving an overall healthy glow. I genuinely notice a difference on the mornings when I have used an overnight treatment.

What are your top tips to combat dehydrated skin?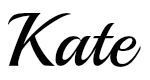 Twitter|Bloglovin'|Instagram|Facebook|Pinterest
* = Press Sample