So Freedom Makeup is now available at Superdrug, this is not a drill, I repeat, this is NOT A DRILL!
If you didn't already know, Freedom is a pro 'sister' brand of Makeup Revolution, which is an absolutely amazing and unbelievably affordable brand available in Superdrug. I've been reading more and more about Freedom recently and it looks like they do some amazing dupes of high end products - I love a dupe me, and knowing they're made by the people of MUR, I just know they'll be great quality. I was really excited to find out they were now available online at Superdrug and slowly being filtered into stores across the UK. So much so that I've put together a cheeky little wishlist (let's be honest, I'm probably gonna make an order as soon as I've finished writing this to utilise Superdrug's current 3 for 2 offer, ha!).
Freedom Pro Contour Stick in Medium 01 - £5 | link
Freedom Pro Brow Pommade in Soft Brown - £5 | link
Freedom Pro Glow in Roar - £3.50 | link
Freedom Pro Correct Palette - £5 | link
Freedom Pro Melts in Up - £3 | link
Freedom Studio Solid Brush Bath - £7 | link
Freedom Studio Glow Tonic - £6 | link
Freedom Pro Studio Strobe Cream - £8 | link
Really excited to see that they do a dupe of the Pixi Glow Tonic (£18), definitely be trying that!!
Have you tried anything from Freedom yet?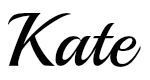 Twitter|Bloglovin'|Instagram|Facebook|Pinterest
* = Press Sample