*Cliché alert* - I cannot believe it's that time of year again.
This year has definitely been the fastest one yet for me, since the birth of Freddie in February it seems to have gone by in a flash and here we are at the end of November writing Christmas lists and gift guides. Wowzers! I'm actually pretty organised with the kids presents this year and think I'm pretty much done. I'm so excited for Christmas this year as it's Freddie's first and George is that little bit older and even though he doesn't understand the concept of Christmas yet, I still can't wait to see his little face on Christmas morning with all of his lovely presents.
I thought I'd put together a little Gift Guide for her of some ideas of gifts I know I'd love, to maybe help spark some inspiration for your own gifts or Christmas lists...
Hair Styling
- I always think Christmas is the perfect time to get a new hair styling tool of some kind, and this kit in particular is just fab! Diva have teamed up with China Glaze to create the
Diva China Glaze Ruby Collection
*. This limited edition kit contains a Dynamica 4000 Pro China Glaze Edition Ruby Red Hair Dryer, 2 concentrator nozzles, a blow dry brush, 3 sectioning clips and 2 beautiful China Glaze Polishes in the shades
Ruby Plumps
&
High Maintenance
. It just screams Christmas and think it would make the perfect gift! Also available in Violet.
| £49.99 | link
Jewellery
- Obviously a new watch is always a winner! I got this
Olivia Burton Big Rose Gold Watch
last year off Martin and I haven't worn anything else all year. Just stunning! Olivia Burton do the most beautiful watches that you definitely need to check out!
| £80 | link
Makeup
- Well durr! Makeup is a must for Christmas. I'm sure the
Naked Smoky Palette
will be on a lot of Christmas lists this year, along with numerous
Benefit Gift Sets
. You can't go wrong with Benefit when it comes to Christmas gift sets. They're always so beautifully packaged and contain some fabulous minis.
What's on your Christmas list this year?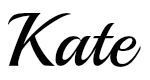 Twitter|Bloglovin'|Instagram|Facebook|Pinterest
* = Press Sample