I was very kindly invited along to The Body Shop Middlesbrough on Thursday to see the lovely Clare and check out some of their newest products.
Seriously TBS... you're ON FIRE at the minute! Literally launch after launch of awesome products. I was so excited to see what they had in store, so I thought I'd let you in on what's new....
This range was actually released on 1st September, so no doubt you've seen it, but how beautiful? The packaging is so luxurious and it all smells incredible. The whole range is based around the infusion of 3 precious oils from around the world; Black Cumin Seed Oil from Egypt, Camellia Seed Oil from China and Rosehip Seed Oil from Chile. I love anything with oil as I have dry skin so I know this range is right up my street. Got my eye on that facial oil first and foremost!
Have you ever seen a more sexual looking body care range? The idea behind this range is to bring the luxurious feel of a spa into your own bathroom. The range includes a bath milk, massage oils, body clays, body scrubs and body creams. Again, it all smells amazing. You can even buy a matching gift box and create your own gifts - perfect for Christmas. The Japanese Camellia Cream is literally the nicest cream I've ever touched. It's almost like a mousse it's so whipped and it left the back of my hand feeling like I was wearing a velvet glove. Yes pleaseeee!
Fresh Nude Foundation | link
Shade Adjusting Drops | link
Having just launched, I think this is gonna be something we're gonna hear a lot about. I was very kindly gifted a Fresh Nude Foundation* from the ladies at the Middlesbrough store, so expect a full review very soon. Although I will say it's been compared to a certain naked foundation from Urban Decay.
Now the shade adjusting drops I know will be a huge hit. You know the most annoying thing in the world, when your favourite foundation suddenly becomes too dark or too light for your skintone? Say you've been on holiday or something? Well the shade adjusting drops can adjust the shade to suit any foundation you're currently using. How amazing? I definitely need to get my hands on these PRONTO!
Now, their Christmas goodies haven't launched online or in store yet, but I'm sure it won't be long. The Body Shop always bring it when it comes to their Christmas launches. They're back with another Advent Calendar again this year, and the gift sets are an absolute dream! I got to take home a Frosted Plum Shower Gel* and oh my gawwwwd it smells delicious. It's one of those shower gels that lingers on the skin the next morning and just makes you feel all warm and wintery. Love it! Can't wait to see them all on the shelves in store soon.
Thanks so much to Clare and the team at The Body Shop Middlesbrough for giving me a sneaky peak of the newest launches. Keep your eyes peeled for the foundation review from me very soon.
@thebodyshopuk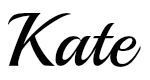 Twitter|Bloglovin'|Instagram|Facebook|Pinterest
* = Press Sample