The leaves are falling, the evenings are getting darker and there's some seriously massive pumpkins on sale in the supermarkets... Autumn's in full swing!
Autumn wouldn't be Autumn without a berry lip, and I've found a fabulous combo for just £2. Bargain or what? If you're a regular reader of my blog you're probably thinking
oh gawd is she banging on about those essence lip liners again?
But honestly they're amazing - they definitely don't behave like a £1 lip liner should! The Essence Lip Liner in the shade 15
Honey Berry
is perfect for the colder months. It's a deep, purple toned berry shade which leaves a satin finish (not quite Matte). It looks great alone, but for me I like to team it with MUA's Lipstick in
Shade 2
- at £1, these lipsticks have received such great reviews. A glossier version of the lip liner, it's pratically the same in terms of colour, and it's highly pigmented and so creamy, which leaves a lovely glossy finish. Obviously, because it's so moisturising and creamy, it needs a lip liner if you need any form of lasting power - which makes this combo perfect!
What do you think of this bargain combo?
Essence Lip Liner in Honey Berry |
link
MUA Lipstick in Shade 2 |
link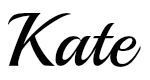 Twitter|Bloglovin'|Instagram|Facebook|Pinterest
* = Press Sample