I was clearing through my makeup and having a good tidy up last week and thought I'd start a series of 'Shop My Stash' posts. I figured doing this will help me to actually see how much makeup I have and stop me from buying any more, at least until I finish some of what I already have. After I realised I currently have 9, yes NINE mascaras on the go, I thought I'd start with that. Mascaras are certainly a weakness of mine, and I've got some pretty good ones in my stash at the moment that I need to rotate and use before they all dry out!
Esteé Lauder Sumptuous Extreme Mascara in Extreme Black | £24.00 | link
- massive brush, adds volume but not as much length.
L'Oreal Paris False Lash Superstar Mascara in Black | £10.99 | link
- gives amazing length. Love the fact it has a primer end.
Maybelline The Falsies Volum' Express Waterproof Mascara in Black | £7.99| link
- got the waterproof version for holiday. Don't really like the brush (too flexible) and as I don't use waterproof mascaras very often I've struggled to get through this.
Maybelline The Rocket Waterproof Mascara in Very Black | £7.99 | link
- also got this for holiday. It's a lot better than The Falsies. Gives a natural look, great for daytime.
Benefit Roller Lash Mascara in Black | Magazine Sample - £19.50 Full Size | link
- just amazing. Gives fantastic length and curl.
Benefit They're Real Mascara in Black | £19.50 | link
- didn't like the travel size of this, but the full size is much better. Great brush.
Rimmel Scandaleyes Volume Flash Mascara* in Black | Limited Edition Crystal | link
- won in a Rimmel competition. Haven't used it yet, but I'll keep the packaging forever. So pretty.
SEVENTEEN
Falsifeye HD Mascara* in Black | £6.99 | link
- one of my all time favourite mascaras. It's got everything.
Urban Decay Supercurl Curling Mascara in Black | £15.50 | link
- not worth the price in my opinion. It gives a nice curl but doesn't do much else.
I'd say my favourites of the bunch are
SEVENTEEN
's Falsifeye HD and Benefit's Roller Lash (really want the full size so think I'll treat myself once I've got through some of these).
What's your favourite mascara?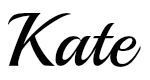 Twitter|Bloglovin'|Instagram|Facebook|Pinterest
* = Press Sample