My absolute favourite type of post to read (& write) are MAC lipstick posts, and I'm thrilled to finally have enough to be able to write a 'collection' post. I currently have 8 in my collection, and I know to many of you that might seem like a tiny amount, but considering I only got my first one last summer, I don't think I've done too badly. I have 4 cremesheens, 1 satin, 1 lustre, 1 frost & 1 amplified.
Creme Cup - Cremesheen
Soft, blue toned pink
The lipstick that made me fall in love with MAC. Creme Cup was my very first MAC lipstick. I'd always wondered what all the fuss was about, until I tried this and I became hooked.
Peach Blossom - Cremesheen
Warm, peach toned pink
Speed Dial - Cremesheen
Blue toned mid pink | slight, very subtle shimmer
Brave - Satin
Brown toned pink nude
Syrup - Lustre
Plum toned mauvey pink
Costa Chic - Frost
Bright, orange toned coral | slight shimmer
Saigon Summer - Cremesheen + Pearl
Frosted, bright orange
Girl About Town - Amplified Creme
Vibrant, deep fuchsia
Next on my list... Crosswires.
I'd love to see your MAC lipstick collections, or any you think I need in my collection.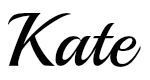 Twitter|Bloglovin'|Instagram|Facebook|Pinterest
* = Press Sample