MAC lipsticks - a girl's prerogative! Today I've got one of the newest members of my MAC lipstick collection, and one that's perfect for this time of year. MAC's Brave rose to fame last year when the world went crazy for the Kylie Jenner lip. Sales of Brave went through the roof, along with some other firm favourites including Velvet Teddy, Twig and lip liners Soar & Whirl. I didn't jump on the bandwagon at the time, but last time I was in MAC I was having a little swatching sesh and fell in love with Brave, so naturally it fell into my bag (in exchange for money).
Being the first Satin formula of my collection, I was a little apprehensive as to how I'd get on with it, but as always, I was worrying for nothing. Satins are semi-matte, so they feel creamier than a matte formula and still have the matte looking finish. I have dry lips so I tend to shy away from full-on mattes. I'd describe Brave as a muted pink with brown undertones, making it the ideal everyday nude lipstick for medium complexions such as mine. Being Satin, I've found this wears longer than my favourite Cremesheen formulas - probs 3 to 4 hours if I'm not eating or drinking.
Overall, I'm really pleased with this lipstick and know I'll get plenty of use out of it, especially in the Autumn/Winter when I'm wanting my nude to be a little darker. I must admit, I'm also eyeing up the Soar Lip Liner as my next addition to go alongside it. Some might say I'm late to the Kylie party, I say WHO THE HELL CARES?
What do you think of Brave?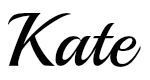 Twitter|Bloglovin'|Instagram|Facebook|Pinterest
* = Press Sample