A couple of weeks ago I popped into Lush and had a little mini haul and picked up the cleanser that everyone seems to talk about.
Lush Ultrabland
is a simple, gentle, emulsifying cleanser that feels like a cream/balm hybrid. Lush say...
Based on an ancient Greek formula for cold cream, Ultrabland is beautifully simple and very effective. Made with almond oil, rose water, beeswax and honey, this cleanser removes all traces of dirt and makeup, without stripping away your skin's natural defences. Smooth over the face, any dirt will cling to the cream and you can remove it with a warm damp cloth or cotton wool.
Like many emulsifying cleansers, you apply a dollop of cleanser to dry skin, massage gently to remove any makeup or impurities and then add a bit of water to turn it into a milky consistency and rinse away. I prefer to use a flannel to remove this as I feel it leaves a bit of a film if you just try and rinse it away with your hands.
I've gotta be honest, I was a little disappointed in this product. I can certainly see where it gets it's name from. I feel like it's just a bit too simple for me. Don't get me wrong, it's kept my skin nice and clear and I haven't had any issues since using it, but it didn't really blow me away either. I found it didn't remove my eye makeup as well as oil cleansers and it has a bit of a strange smell. I think for £11.95 for 100g I was expecting a little bit more, but given that it only has 10 ingredients in, I can see why those with sensitive skin love this.
Have you tried this cleanser?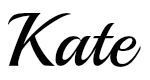 Twitter|Bloglovin'|Instagram|Facebook|Pinterest
* = Press Sample