On Friday I was very kindly invited along to Boots Middlesbrough for a Blogger's Event at No7 along with some other local blogger beauts!
I love No7 so certainly didn't wanna miss out on this event. When we arrived the 3 lovely ladies from No7 (Janet, Gill & Angela) had set up a table with tea, coffee and loads of gorgeous cakes. I had some beautiful chocolate cake and wanted so much more but I was going out for tea so had to resist- ha. The ladies showed us their brand spanking new indulgent body care within the 'Beautiful Skin' range.
No7 have really upped their game recently, they've done a lot of new consumer research and have started to cater for the younger generation as well as the more mature customer. The packaging of the new range is absolutely stunning with the lemon and grey. It looks so fresh and clean and has certainly given the brand a new lease of life.
Boots have also set up their Christmas aisles now, so we were shown the new No7 Stands which look fantastic, and we were also told about the highly anticipated
No7 2015 Advent Calendar
(FYI, there's already a waiting list online for this bad boy so if you wanna get your hands on it you might wanna pop your name down
here
). For £38 for £148 worth of products, I can imagine this is gonna sell out pretty fast!
As well as this, the ladies also talked us through their
Match Made Service
. I think I mentioned they did a Match Made Foundation & Concealer Service in my last No7 post (
here
), but they've now added blusher and lipstick to their line up. So they use the machine to test your skintone and match you to one of their foundation shades, and alongside this, the machine then matches you with a range of blushers and lipsticks to suit your skintone. How amazing is that?
I had a makeover from Janet, as I was dying to try the new
Airbrush Away Foundation
. The machine matched me to the shade Cool Beige, and I was then given a range of blushers and lipsticks that best match that particular shade. I let Janet choose my
Powder Blusher
from the list, and she went with Peony Mist, a dusky pink which gave me a lovely healthy glow. I then chose one of the
Match Made Moisture Drench Lipsticks
in the shade Berry Shine. I was blown away by how fresh and healthy these 3 products made my skin look. Especially the foundation. It's so light and airy, yet has a medium, buildable coverage and leaves a gorgeous, dewy finish. I was given some in a sample pot but I think I'll certainly be popping back in for the full size once I've used it up. Thanks Janet!
If a whole load of tea, cakes and makeovers wasn't enough, we were also given a goody bag including a couple of nail varnishes from Essie & Nails Inc, a
No7 Pop & Glow Cream Blush Stick
*(
Watermelon
), a perfume sample and a voucher for £3 off No7 Makeup & £5 off Skincare. We were also given the chance to take home a full size product of our choice, and as much as I wanted to try the foundation, I'd had my heart set on the
No7 Youthful Replenishing Facial Oil
* ever since I tried the sample last time. I can't wait to start including this in my skincare routine, so keep your eyes peeled for a full review once I have.
I just want to say a massive thank you to the gorgeous ladies at No7 for the lovely evening. I look forward to next time!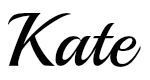 Twitter|Bloglovin'|Instagram|Facebook|Pinterest
* = Press Sample