Trainers are BACK peopleeee! I hadn't owned a pair of proper trainers (aside from some scruffy workout ones) in years as they became a bit unfashionable and only for teenagers or the sporty types. However, it's all changed in recent years, they're back and they actually look great with a pair of skinny jeans. Who'd have thunk it?
For my Birthday at the end of August, I chose some trainers as a gift from Martin. I'd actually had my eye on the Nike Free Run 5.0 Trainers in Black for quite a while and had my heart set on them. This was until my cousin (male) rocked up at mine in the White Nike Juvenates. I tried them on and I was converted. I went online a few days later and ordered a pair in black (ordering my own birthday presents - HA!) and they were put away for my birthday a few weeks later.
These bad boys are different to any other trainers I've ever worn. They weigh literally nothing - pretty much like socks with an extremely comfy sole. They have no tongue, making them easy to slip on and off, whilst the stretchy honeycomb-esque upper allows the feet to breathe, especially if wearing no socks. I'm really glad I chose these trainers, but the only problem is, all my other shoes now feel like wooden clogs. They're like walking on a bloomin' cloud I tell thee!
Nike Juvenate come in a variety of colours and are available from most sports shops and ASOS for around £72. |
pssst. the white ones are actually reduced to £50 in JD at the moment!
#need |
link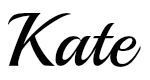 Twitter|Bloglovin'|Instagram|Facebook|Pinterest
* = Press Sample