HAPPY HALLOWEEN!! Yep, it's that time again! I'm not usually one for Halloween, but I'm off to a Halloween party tonight so I'm feeling it this year!
Anyway, the last day of the month also means it's monthly favourites tiiime! Here's what I've been loving throughout October...
THE BODY SHOP FROSTED PLUM SHOWER GEL* |
link
Part of their new Christmas collection. Not sure if it's officially launched yet but honestly, it's not one to miss. It's such a warm, christmassy scent that lingers on the skin for hours afterwards. I've used nothing else since getting this earlier in the month.
No7 YOUTHFUL REPLENISHING FACIAL OIL* |
link
If you're a regular reader of my blog, you'll know how much of a massive fan of facial oils I am. The latest one to my skincare stash is this one from No7, which I received as a gift when I went to their Middlesbrough event at the beginning of the month. It's one of the best ones I've used and I've truly noticed a difference in my skin since using it.
GARNIER MIRACLE SLEEPING CREAM |
link
The sole reason I bought the
Latest In Beauty Glamour Power List Box
, and I'm so glad I did. I've been putting this on every night at bed time and just absolutely love it. It's a thick, bouncy texture, and it aims to regenerate and hydrate your skin while you sleep, leaving you with plumper, firmer looking skin in the morning. I've definitely noticed a difference and I wouldn't be without it at bedtime now.
SEVENTEEN SKIN WOW 3 WAY HIGHLIGHTER* |
link
I've mentioned this before a few times, but I've been loving this, not as a highlighter but as an overall glow giver. I've been mixing a tiny bit in with my foundation and it turns any foundation into a more glowy one without looking like a shiny glitterball. Love it!
No7 POP & GLOW BLUSH STICK in
WATERMELON* | link
Another gift I received at the No7 Blogger's event. I actually had one of these in the shade
Classic Rose,
which I ended up giving to my Mam as I rarely used it, but since getting this one it's reignited my love for blush sticks. This shade is especially nice for Autumn as it's a deep pink and gives a lovely healthy glow to the cheeks.
MAC BRAVE LIPSTICK |
link
Ahhhh Brave. Pretty much the perfect Autumn everyday nude shade. So easy to just slap on and the satin formula means it's fairly long lasting but not as drying as matte.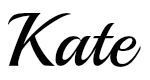 Twitter|Bloglovin'|Instagram|Facebook|Pinterest
* = Press Sample