Nude lips are having a bit of a thing of late, and I for one am loving it. Even though Autumn is upon us and it's all about the berry lip, a fail safe nude lip will never go out of season! I have a fair few nude lippes that I swap and change depending on my 'nude mood', but recently I've found my absolute favourite combo of 2 products that work perfectly together.
I've spoken before about my love for the Essence Lip Liners (
here
), and when I noticed they'd added another nude shade into the mix I knew it had to be mine. Shade 11
In The Nude
is a brown toned pinky nude. I'd describe the finish as satin (think MAC formulas), but so, so creamy. Given that, if you want to get a precise line around the lip, you've gotta make sure this bad boy is as sharp as a.. errm... pin. What I like to do is simply colour in my whole lip -
no one likes an obvious lip line people!
This actually looks really nice and very wearable on it's own, but paired with
MAC's Peach Blossom
it's a whole new level of prettiness.
Peach Blossom
is one of my absolute favourite MAC lipsticks, and one that I find is seriously underrated in the blogging community.
Poor Peachy B
. A peach toned pale pink, it's a cremesheen formula that feels ultra moisturising with added sheen. These 2 shades compliment each other so well, as the liner gives the pigmentation and lasting power, whilst the lipstick comes in and brightens the overall look.
What's your favourite nude lip combo?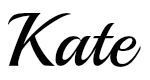 Twitter--Bloglovin'--Instagram--Facebook--Pinterest
* = Press Sample