Hi Beauts! Welcome to day 2 of Autumn Week on this here blog. Today I'm talking nails (again - see my previous Autumn Nail Pinspiration post here). For me, Autumn nails are all about dark red/berry hues, greys and murky greens.
Sounds awful but they really stand out on the nails, especially with a nice chunky jumper and a scarf! I raided my stash and found my top picks for Autumnal nails. So here they are;
Rimmel Salon Pro Kate Moss -
Saturn | link
A polish like nothing I've ever tried. A metallic. holographic shade that looks olive green or bronzed brown, depending on the lighting. Stunning
Barry M Gelly Hi Shine -
Chilli | link
A deep, brown toned red. Opaque in 2 coats.
Essie -
Chinchilly | link
Taupey Grey. Probably needs 3 coats to get opaque.
Rimmel Salon Pro -
Yestergrey | link
Green toned grey. I suspect this will look very different on different skintones.
Rimmel Salon Pro Kate Moss -
Rhythm & Blues | link
A deep blue, that edges to black with each coat.
Essie -
Bahama Mama | link
One of Essie's most popular shades. It's a deep, vampy red with purple/berry undertones which make it stand out from the usual vampy reds that often have black undertones.
Barry M Speedy Quick Dry -
Pit Stop | link
For something a little bit lighter. Pit Stop is a cool toned, pastel grey that I find compliments my skintone perfectly.
What are your Autumn nail polish picks?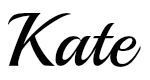 Twitter--Bloglovin'--Instagram--Facebook--Pinterest
* = Press Sample