It's S e p t e m b e r Favourites Tiiime!
Monthly favourites time always seems to come around so quickly. I was actually in 2 minds as to whether I was gonna do one this month, as halfway through the month I switched up my makeup bag to include more Autumnal makeup - which,
FYI, you should know if you're an avid reader, ha!
I had a look through at everything I've been using and realised, even with the switch up, there's still a few standout products of the month. So here they are!
INSTANATURAL AGE DEFYING SKIN CLEARING SERUM
*
I've been using this serum from InstaNatural for about 3 weeks now (morning & night) and I'm loving how it's keeping my skin clear and smooth. I don't really suffer from many breakouts anyway, but it's definitely improved the surface texture and hydration of my skin. I like to use a serum after cleansing to add some extra hydration before my moisturiser, and after trying a few different ones from InstaNatural in the past, I've found this to be the best yet.
I rediscovered this little beauty when I got it in the Primping With The Stars Gift Set for my birthday last month. I've been using it as my blush of choice as I like to opt for a darker rosy blush when Autumn arrives & I really love it. It leaves the most healthy, flushed glow and lasts literally all day long!
Basically the perfect eyeshadow base for my skintone. I got this when I was in Liverpool in August and it's made it's way into my permanent stash. It's such a great non-creasing base for any eyeshadow and even worn alone it just neutralises the lid and makes me look a whole lot more awake. Something which I've certainly needed recently - babies, who'd av 'em?
NAKED SMOKY PALETTE
It was my birthday at the end of August, and I got this little beauty as a gift from my Auntie. How amazing? It's the most beautiful palette to look at, and as with all Urban Decay palettes, their pigmentation is spot on! The shade range is awesome aswell, meaning it's perfect for both daytime and evening wear. |
Review
Aswell as Naked Smoky, for the latter part of September I've also been using this as an eyeshadow palette. It's such a great little multitasker and perfect for Autumn. I did a post on Sunday about it if you wanna pop over and have a read -
here
.
If you read my last post, you'll know I've been raving about the Essence Lip Liners as a whole, but especially the shade In The Nude. I was wearing it on it's own as a daily nude lip before I found it went perfectly with my MAC Peach Blossom Lipstick - my perfect nude lip combo was born! If you haven't tried the Essence Lip Liners yet, pop yourself into Wilko, they're only £1 and so so good!
What have you been loving during September?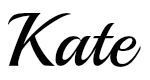 Twitter|Bloglovin'|Instagram|Facebook|Pinterest
* = Press Sample