Ooooh I do love a good fragrance. But to be fair, who doesn't? I was having a sort through my many, many perfumes the other day, and realised I hadn't posted a perfume post in a long time. I decided to put together my top 3 perfumes and after long, hard deliberation I came to these three;
This! Definitely my favourite perfume of all time! I first discovered it back in school (I left school in 2003, which just shows how long I've loved it). I don't think I've ever been without it in my stash. It's one of those perfumes that as soon as I smell it on someone else (which is rare), I know what it is. It's so distinguishable and like nothing else I've ever smelt. It's so refreshing and uplifting, whilst being completely unusual and magical, which is why I love it.
Top Notes
Tomato Leaf, Orange, Apricot
Heart Notes
Water Lily, Cassia, , Yellow Narcissus, Jasmine
Base Notes
Sandalwood, Patchouli, Birch, Suede
Britney Spears Fantasy EDP |
link
I couldn't not include this in my Top 3. A perfume I've been in love with for about 10 years now. It's one that Martin always compliments me on whenever I wear it. Another one of those perfumes that as soon as I smell it on someone else, I know what it is. It's very sweet, so if you're not into sweet, sickly perfumes then it might not be for you.
Top Notes
Red Lychee, Golden Quince, Kiwi
Heart Notes
Jasmine Petals, White Chocolate Orchid
Base Notes
Musk, Orris Root, Sensual Woods
Hugo Boss Hugo Woman EDP* |
link
One of the newest perfumes in my collection. As soon as I received this I fell in love with it. It's my go-to everyday perfume. It's subtle and really soft, which makes it great for every day wear.
Top Notes
Boysenberry, Mandarin, Grass
Heart Notes
Jasmine, Black Tea, Plum, Iris
Base Notes
Amber, Sandalwood, Cedar
I think it's clear that I like fruity, woody scents! (I definitely struggle describing perfumes).
What are your favourites?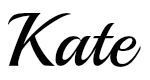 Twitter--Bloglovin'--Instagram--Facebook--Pinterest
* = Press Sample