Hellooo! Welcome to day 3 of #AutumnWeek (and officially the first day of Autumn).
Today I'm sharing my Autumn Beauty Wishlist. Basically all the products I'm hankering after lately!
Hey, a girl can dream!
Clinique Beyond Perfecting 2-in-1 Foundation and Concealer
- I tried a sample of this from a magazine a couple of months back and oh em geee! I fell in love and need the full size pronto! It's full coverage but leaves such a gorgeous, dewy finish and blends with ease even though it's fairly thick.
Zoeva Rose Golden Brush Set
- Having never tried any Zoeva brushes before, this set has been on my wishlist since they were first released. I've heard they are absolutely amazing quality and they're so pretty to look at!
Anastasia Beverly Hills Dipbrow Pomade
- Because who doesn't to up their brow game? I seriously haven't read a bad review about this product so naturally, it slipped and fell onto my wishlist!
MAC Rebel Lipstick
- Every time I buy a MAC lipstick, the hunt starts for the next one. I've been eyeing up swatches of this online and it looks like the perfect Autumn shade.
Garnier Miracle Sleeping Cream
- As the cold weather hits, my dry skin starts to suffer, so I'm already on the look out for new skincare. I've heard this is a dupe for The Body Shop Drops Of Youth Bouncy Sleeping Mask, but since that's £24 and Garnier's offering is only £12.99... well we all know which one I'm gonna go for!
Essie Bordeaux Nail Polish
- A deep, red wine shade. Everyone needs one of those for Autumn. Plus Essie's formulas are second to none!
Makeup Revolution New-Trals vs Neutrals Palette
- Just because I absolutely adore Makeup Revolution (quality products at ridiculous prices). This palette contains some stunning shades and think it woud be perfect for the upcoming season.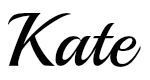 Twitter--Bloglovin'--Instagram--Facebook--Pinterest
* = Press Sample